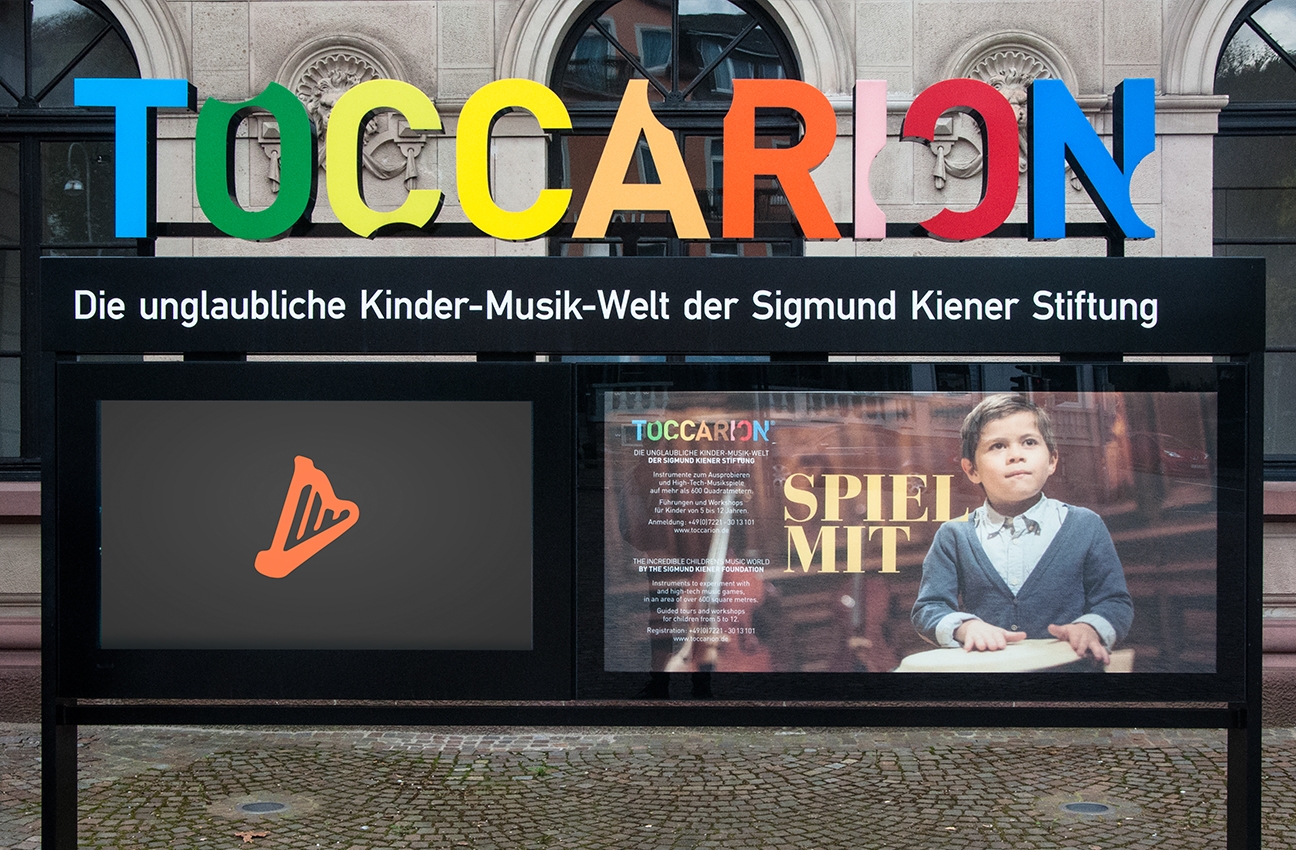 Toccarion game design
Toccarion is the center for music experience, geared towards children between the age of five and twelve in Baden-Baden, Germany.
For the display in front of the center a motion control video game was created, using the technology of the Micosoft kinect. If a person walks in the detection range of the display a white ball turns into different instruments, controlled by the (now) player.
The game was first presented at the annual exhibition of the Karlsruhe School of Arts and Design.