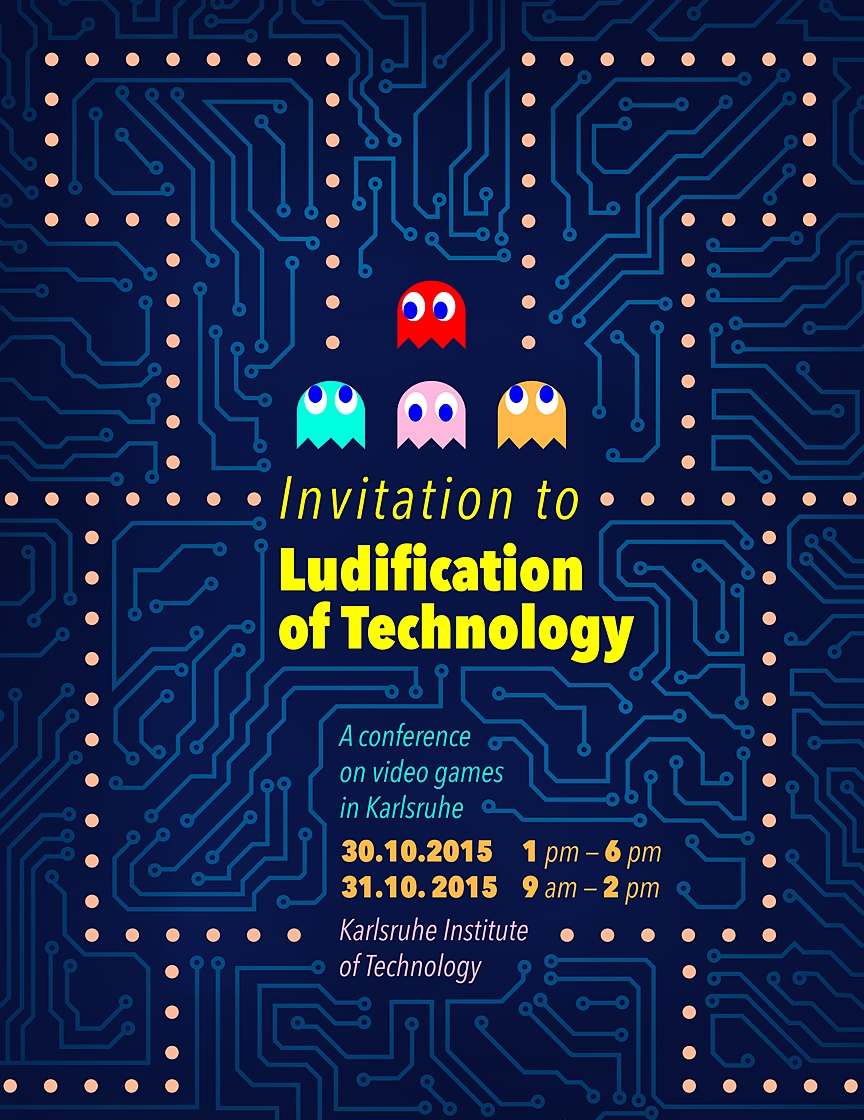 Ludification of Technology Werbematerial
Die Tagung Ludification of Technology brachte sowohl regionale als auch internationale Expert*innen der Spieleindustrie und -forschung in Karlsruhe zusammen.
Teilnehmende Studierende erhielten die Möglichkeit, ihr Wissen über die Grundlagen der Game Studies in der Tagung durch Vorträge von Wissenschaftler*innen und Expert*innen der Spiele-Industrie zu erweitern. Letztere wiederum erhalten die Möglichkeit, sich in ihrem Forschungsschwerpunkt mit anderen Kollegen auszutauschen und zu vernetzen.
Aufgrund des breitgefächerten Publikums, sollte die Werbung einfach verständlich sein; so zeigt das Hauptmotiv eine Computerplatine, die von Videospielikonen eingenommen und zur Spielwelt wird.
Unterstützt wurde die Tagung von der Fakultät für Geistes- und Sozialwissenschaften am Karlsruher Institut für Technologie, darüber hinaus hat das Zentrum für Kunst und Medientechnologie (ZKM) seine Empfehlung ausgesprochen. Weitere Kooperationspartner sind die Wirtschaftsförderung Karlsruhe, das K³ Kultur- und Kreativwirtschaftsbüro sowie das CyberForum Karlsruhe.